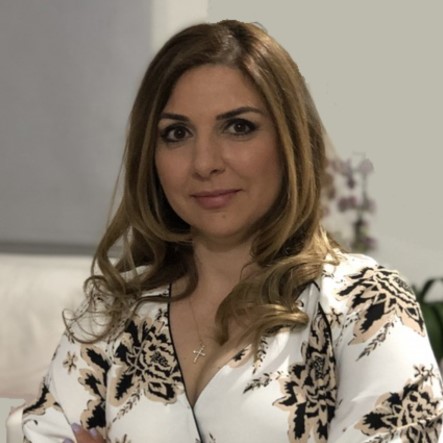 Dr. Maria Karekla is an assistant professor at the University of Cyprus where she studies anxiety and cravings and specializes in utilizing psychophysiological measurements in her research. I decided to interview her because she has one of the few labs in the world that has done research comparing consumer grade wearable physiological measurement devices to research grade stationary devices. I was alerted to this work when I stumbled across a paper that she recently published comparing these two methods for taking psychophysiology measurements.
In today's episode, she shares details about setting up her physio lab and research protocol and about the many setbacks she has faced — switching faculty positions, economic crises which resulted in limited funds, using borrowed space and equipment. We walk through lots of details about how to set up a psychphys lab and the practicalities of doing so. We also talk about the pros and cons of using expensive and well-tested stationary equipment for measuring physiology vs cheap and less tested wearable devices that are growing in popularity and accessibility.
Tips from the episode
On what to expect a lab setup like Maria's to cost…
A $200,000 grant was sufficient to get one lab setup, including equipment and consumables. (If only equipment is needed, $50,000 may be enough.)
Maintenance is ~2000 euros per year…if nothing breaks
On getting up to speed with equipment and establishing a protocol…
Be open and flexible.
Know that a lot is learned through trial and error
Review equipment manuals carefully
Make sure you have technical support
Software issues tend to be greater challenges than hardware issues
Partner with an established physio researcher and visit their lab
On setting up labs procedures and training process…
Match younger students with older students to be trained
Each study has its own protocol, developed by the team
Assign reading assignments to the lab assistants
Develop lab manuals
On researching with consumer-grade wearables…
Check if the wearable has been tested against laboratory equipment
Consider if you will get the data in a form that you can use
Will you be able to access the data once it's collected?
Consider how detailed you need the data to be
Familiarize yourself with the company's terminology and language and use their lingo in your discussions with them
Links from the episode
Research Matters Podcast is hosted by Jason Luoma, who can be found on Twitter @jasonluoma or Facebook at: facebook.com/jasonluomaphd. You download the podcast through iTunes, Stitcher, or Spotify.
Podcast: Play in new window | Download