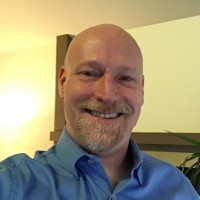 How many people do you know who have a personal mission statement…and have it memorized…and actually live by it? Well, now you know of one more. Dr. Ken Weingardt's personal mission statement is to "use technology to improve access to behavioral health services."
An addictionologist by training, Dr. Weingardt held various positions in academia and research — from faculty appointments at major medical schools to leadership positions of federally funded organizations — before deciding the grant-writing/publishing treadmill was not for him. He was burnt out. He also felt like the rewards were too small, the personal price was too great, and the impact he was having was too small to continue on that path. Surely, he thought, he could have a bigger impact elsewhere without having to sacrifice a meaningful work-life balance.
He instead turned to tech startups in the mental health space. He previously worked at Pear Therapeutics, which provides "prescription digital therapeutics for the treatment of serious disease." Dr. Weingardt then went to a young startup, Emilio Health (he was employee number 6), as Vice President of the Clinical Department. Emilio Health seeks to develop technology-enabled behavior health clinics for children to facilitate care coordination between counselors, parents, children, and educators.
My conversation with Dr. Weingardt is full of straight talk about personal values, work-life balance, making tough life decisions, inspiring books, and authority structures in academia versus in industry.
In this episode, you'll learn…
About Ken's varied work history
How Ken's background in science plays into his current role
Why publishing in peer-reviewed outlets while working in the tech industry is difficult
Why some grieving may be in order for those who leave academia to work in industry
Ken's advice for those wanting to explore non-traditional paths within psychology
Ken's advice to his younger self
How authority structures differ between academia and industry
Tips from the episode
On preparing for a role in a startup…
Find a company with a vision and mission that aligns with your own
Get your own personal therapy to help with the transition
On making shifts to establish a meaningful work-life balance…
"I need a job where the job ends." Academia can be all-consuming. "There's always something that's hanging over you."
Decide what's truly meaningful to you and where you feel like you can make the greatest impact while having the kind of life you want to live.
Be prepared to grieve. There will be some upset but also relief.
Give yourself the latitude to say, "I don't have to be here. I could do something else."
Consider fields adjacent to the one you're in
Ask, "Where is this leading?" And, 'Is that where you want to go?"
Links from the episode:
Research Matters Podcast is hosted by Jason Luoma, who can be found on Twitter @jasonluoma or Facebook at: facebook.com/jasonluomaphd. You download the podcast through iTunes, Stitcher, or Spotify.
Podcast: Play in new window | Download