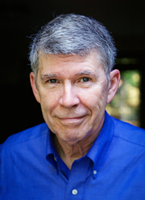 Tony Biglan, Ph.D., is a Senior Scientist at Oregon Research Institute and Co-Director of the Promise Neighborhood Research Consortium. For the past thirty years, he has conducted research in the development and prevention of child and adolescent problem behavior. He is a former president of the Society for Prevention Research and was a member of the Institute of Medicine Committee on Prevention. As a member of Oregon's Alcohol and Drug Policy Commission, he has helped to develop a strategic plan for implementing comprehensive evidence-based interventions throughout Oregon.
Dr. Biglan is the founder of Values to Action, an organization dedicated to evolving more nurturing societies. He has helped to identify effective family, school, and community interventions to prevent the most common and costly problems of childhood and adolescence around the world. Working to advance the reforms called for in his most recent book, Rebooting Capitalism: How We Can Forge a Society That Works for Everyone, Dr. Biglan advocates for the creation of "Action Circles," small groups of like-minded people who devote as little as 15 minutes a day to come together to study a problem in an effort to devise a solution.
In this episode, you'll learn…
A powerful lesson about not taking the criticism and advice of others too seriously.
About the tensions between administration and scientists and the balance of doing what it takes to gain funding while remaining true to callings and passions.
About the groundbreaking work done from the 1970s to the present at Oregon Research Institute in Eugene, OR and the creation of the first behavior change clinic in Oregon.
That being politically and socially active and fighting for justice are possible and needed, even while remaining dedicated to science and research work and keeping a good balance, including family and leisure.
The importance of science support people and participatory democracy.
That serendipity and luck can play a part in success and that there are many paths, not just one "right" one.
The importance of idleness.
About some frustrations with NIH and the problem of addressing individual issues instead of the whole social context.
About prevention and the concept of "Action Circles."
Tips from the episode
On the weight of the opinions of others, even older mentors and those in leadership positions…
Learn from Dr. Biglan's personal account of having suicidal thoughts because his dissertation methodology was judged so harshly.
Be encouraged by his later discovery that the very same dissertation became one of his greatest life accomplishments and his name is now attached to the concept of "the Biglan Model" because of it.
Remember his advice: If you're working on your dissertation and they tell you it's no good or not worthwhile and so on, just remember they could be mistaken. This, of course, applies to most things in life, not just dissertation work.
On participatory democracy…
Support people are vital to everything. Honoring them and giving them a voice will only improve success.
Listen to colleagues who hold different priorities than yours and release some power and control.
On gaining funding while holding on to personal passions and what's important …
A lot depends on luck or serendipity as to who you meet or how fate happens to put you in the right place at the right time.
Having a good system and good support people for writing grants is important.
Scientists also have a responsibility to fight for things to get done. As Dr. Biglan says, It's imperative that scientists speak up and not simply wait outside the halls of the federal government and hope that somebody will do the right RFA.
On making use of idleness…
Dedicate time and thought to your passions during your "idle" time. Let your mind focus on what is important to you.
Follow Dr. Biglan's example of getting up early in the morning to write what he wants, not what work requires. Spend time during vacations or days off so that there is no tension or guilt about neglecting work.
On implementing reform and Values to Action…
If you are concerned about the state of the world and you're not sure what to do about it, join or create an Action Circle at Values to Action.
To learn about implementing reforms, read Rebooting Capitalism: How We Can Forge a Society That Works for Everyone.
We all need to look up from our work and be addressing those problems.
Links from the episode:
Website Nurture Effect: http://www.nurtureeffect.com/
Website Values to Action: https://www.valuestoaction.org/
Twitter: https://twitter.com/ABiglan
LinkedIn: https://www.linkedin.com/in/anthony-biglan-093b7710/
French and Raven Bases of Social Power
Psychological Bulletin Article on Stress
Research Matters Podcast is hosted by Jason Luoma, who can be found on Twitter @jasonluoma or Facebook at: facebook.com/jasonluomaphd. You download the podcast through iTunes, Stitcher, or Spotify. Reach out with suggestions, questions, or comments to researchmatterspod@gmail.com
Podcast: Play in new window | Download