For this show I interview Dr. Mike Twohig, a professor at Utah State University. I've known Mike since the end of graduate school where I first observed the remarkable ways in which he goes about his research. One thing I have always admired is that he somehow manages to be extraordinarily productive, while at the same time living a balanced life. For example, in addition to being an incredibly productive researcher, he's a devoted family man and has some hobbies that take up many hours of his time each week. I also know that he rarely works on weekends.
Meet Mike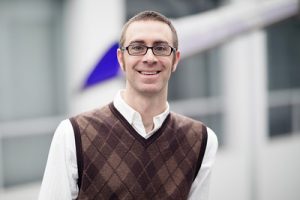 Dr. Michael Twohig received his doctorate degree at University of Nevada, Reno, where he received cutting edge training in Acceptance and Commitment Therapy under Steve Hayes. He is now a professor of the clinical psychology program at Utah State University where he conducts research advancing contextual behavioral science and treatments for anxiety disorders. With over 150 publications, you might wonder whether Dr. Twohig has much time for other activities, such as, say, sleeping. Yet, he is an avid cyclist, snowboarder and rock climber, who rarely works on weekends.
In this episode, Dr. Twohig shares some of his secrets—the decisions he made and habits he created that enabled him to become a leader in his field. He explains how he maintains his motivation, from choosing research topics that matters, to attending conferences with, people who care about his line of work.
In this episode, you'll learn about…Dr. Twohig clearly works hard, but perhaps more notably, he works smart. If you're someone who wants to learn how to work smarter, you won't want to miss this episode which is jam-packed with tips. To name a few, Dr. Twohig sends papers to journals before they're 100% perfect, sticks to regular work hours, and writes papers for the editors who will inevitably be reviewing them. Yet, he also breaks many of the common "productivity" rules, for example, by starting the day off by checking emails, and by encouraging graduate students to Skype him, any time, for 2-mintues a day.
How to develop and maintain excellent collaborations
How to create work-life balance
How to write efficiently, even if you're feeling discouraged
How to choose projects to invest in
Why go to conferences (even though they're time-consuming)
How to be efficient with research time and maintain focus at work
Tips From this Episode
On Collaboration
Do more than your share
Collaborate with people "who bring something to the project"
Focus on joining big projects that produce many papers in the end
Be productive on topics that are useful and others will approach you to collaborate
On Writing
Write the paper for the editor and 3 reviewers (you can probably guess who they'll be)
Send papers out that are 90-95% perfect. You'll be revising them anyways.
Get to know the journals in your field and their editors so you know how to write your papers to take this into account
Links to Things From the Interview
Research Matters Podcast is hosted by Jason Luoma, who can be found on Twitter @jasonluoma or Facebook at: facebook.com/jasonluomaphd. You download the podcast through iTunes, Stitcher, or Spotify.
Podcast: Play in new window | Download